San Diego's Premier Plumbing Service

Usually the only time that you think about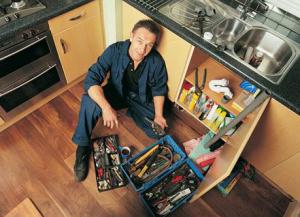 plumbing is when the kitchen sink starts to back up or you have the unfortunate privilege of catching a piece of ceiling drywall in the face followed by a rain of rusty water. Our plumbers aim to prevent that from happening. As your San Diego plumbing experts we want to let you know that having a plumbing inspection done once every few years is the absolute best way to identify potentially devastating problems before they happen. We don't do this because we hate responding to plumbing emergencies, that's just part of our job. We do it because it's the right thing to do. We would much rather have a long-term relationship based on preventative maintenance than a short-term one based on an emergency. We're betting it's the same for you.
We've Seen and Repaired It All

The professionals at our San Diego plumbing service have been installing and repairing plumbing in the area for over 25 years. In that time we've seen every item imaginable flushed down toilets, stuck in garbage disposals and slithering up the interior piping of the home. Whatever your problem, we've probably solved it before and are more than prepared to solve it again.
Quick Diagnosis - Impeccable Repair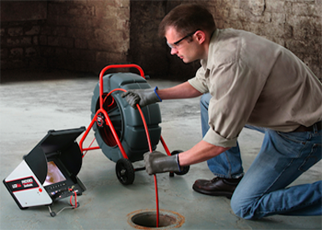 One of the things our plumbers take pride in is our ability to quickly diagnose and repair plumbing problems of all types. We carry more electronic gadgets and fancy tools than you've probably ever seen, but we have them because we use them and they work. This is why we can provide you with a 100% satisfaction guarantee on all of our service. We are looking to wow you with professional service and create a long lasting relationship. Every service tech that we hire in has to pass a series of critical examinations and hold a license from the State of California. We won't compromise our integrity by hiring someone without a proven track record. We want you to be able to trust that whichever contractor is dispatched to your home, the service will be top notch.
If you do have an emergency, our San Diego plumbing experts are there for you 24 hours a day 7 days a week. Our plumbers understand that these events are quite traumatic and often have you unnerved. That's why we bring our A game to get your problems fixed as fast as humanly possible. Our plumbers goal is to get in, stop any further damage from happening, get the problem fixed and get you back to your normal life as quickly as possible. If the problem requires extensive repairs or something that cannot be fixed within a short period of time, we will advise you of the situation so you can make any necessary arrangements. We don't want you to be left in the dark so we'll do everything we can to keep you informed of any changes in the situation as they happen.