Need a Specialist? Our San Diego Plumbing Contractors Have You Covered!

When it comes to specialties, our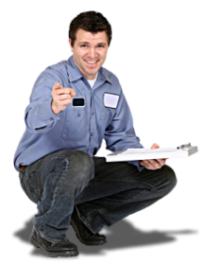 San Diego plumbing contractors come in all 39 flavors. We have specialists from tankless water heaters, water softener systems, hydrojetting, copper and PEX repiping, garbage disposal installation and repair, and any number of other plumbing areas you can think of. We have techs that keep up to date on the latest electronic pipe detection methods and others that train their eyes on reverse osmosis water purification systems.
One thing you won't miss out on no matter which service tech ends up at your door, is a quality service. Our commercial and residential San Diego plumbing contractors all share their knowledge, so even if you don't get a tech who specializes in a particular system, there is one just a quick text away. Our team's encyclopedic knowledge of plumbing is able to be accessed 24 hours a day.
This is Only SOME of What We Offer!

Here is a sampling of the specialties that our plumbing contractors in San Diego are qualified in:

Diagnostics Reviews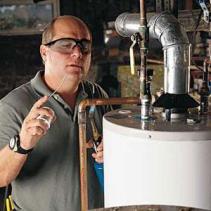 Drinking Fountains

Water Heater Repair

Tankless Water Heater Installs

Sewer and Main Line Excavation

Yard and Indoor Fountain Repairs

Garbage Disposal Installation and Repair

Hydro-jetting

Ice Machines

Polybutylene Repiping

Remodels and New Construction

Reverse Osmosis Systems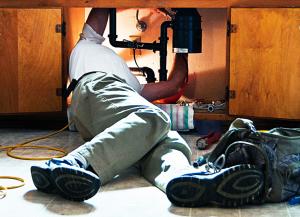 Sewage and Water Backflow

Water Blockages and Stoppages

Clearing Tree Roots

Bathroom Bathtub Plumbing

Commercial and Residential Drain Maintenance

Dishwasher systems

Drinking Water Filters

Garbage Disposal

Gas Connections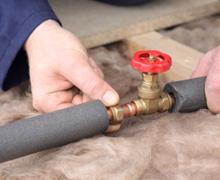 Gas Leaks and Pipes

Heat Pump Units

Underground leaks

Sewer smells

Shower Drains

Tankless Water heating

Tune ups and Maintenance

Electric, Gas Propane Water Heating

Water Pipes and Water Softener
If you don't see the service that you need on this list, it doesn't mean we don't do it. We cover almost every aspect of commercial and residential plumbing in the area. You won't find a more complete plumber in San Diego. One call we will have a specialized, licensed and insured tech on the way.