Adding a Bathroom with Our San Diego Plumbing Service

If you are planning on putting an additional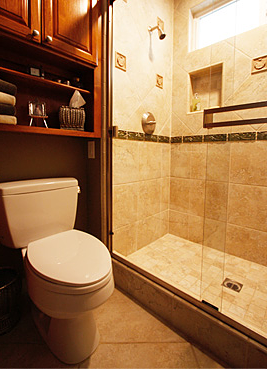 bathroom in your home or updating the existing one with new fixtures, let our San Diego plumbing service help you every step of the way. We have specialists that only do new installations. Get us involved from the planning stages to make sure that all of the groundwork is properly laid before you start putting in flooring and cabinetry. It would be a shame to have to redo any portion of the job due to poor planning.
Once the planning is complete, our plumbing team can begin rerouting your pipes to accommodate the needs of the new addition or remodel. This will generally include adding copper piping and soldering couplings in place. In some cases an entire toilet drain pipe and flange will have to be installed, in others it may be able to be rerouted. If you choose PEX piping for your plumbing, our San Diego plumbing service is certified for USA "A" standard installations. This means we can handle all PEX plumbing needs.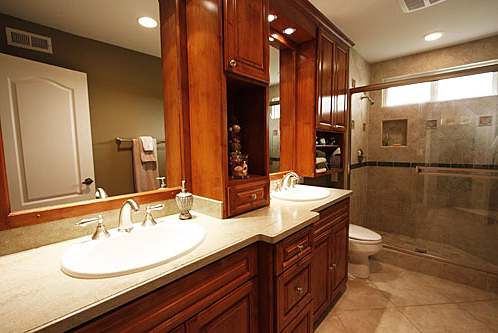 Once the pipes are all in place, our service technician will be able to dry fit all of the hardware and fixtures. This will allow you to see what the finished product will look like. This will be your last chance to decide on any changes to the project. Once the hardware is soldered into place it will be there forever (barring another remodel).
If you have questions or concerns about a future remodel or addition, call one of our San Diego plumbing service techs to discuss it.